Happy teams work smart and make more profit for your business.  Help your team stay motivated and feel appreciated.
Order Now
Register Card
Real rewards for happy teams
Perx is the ideal way for you to reward your staff with real funds allowing them the freedom to spend their reward, when and where they want to*.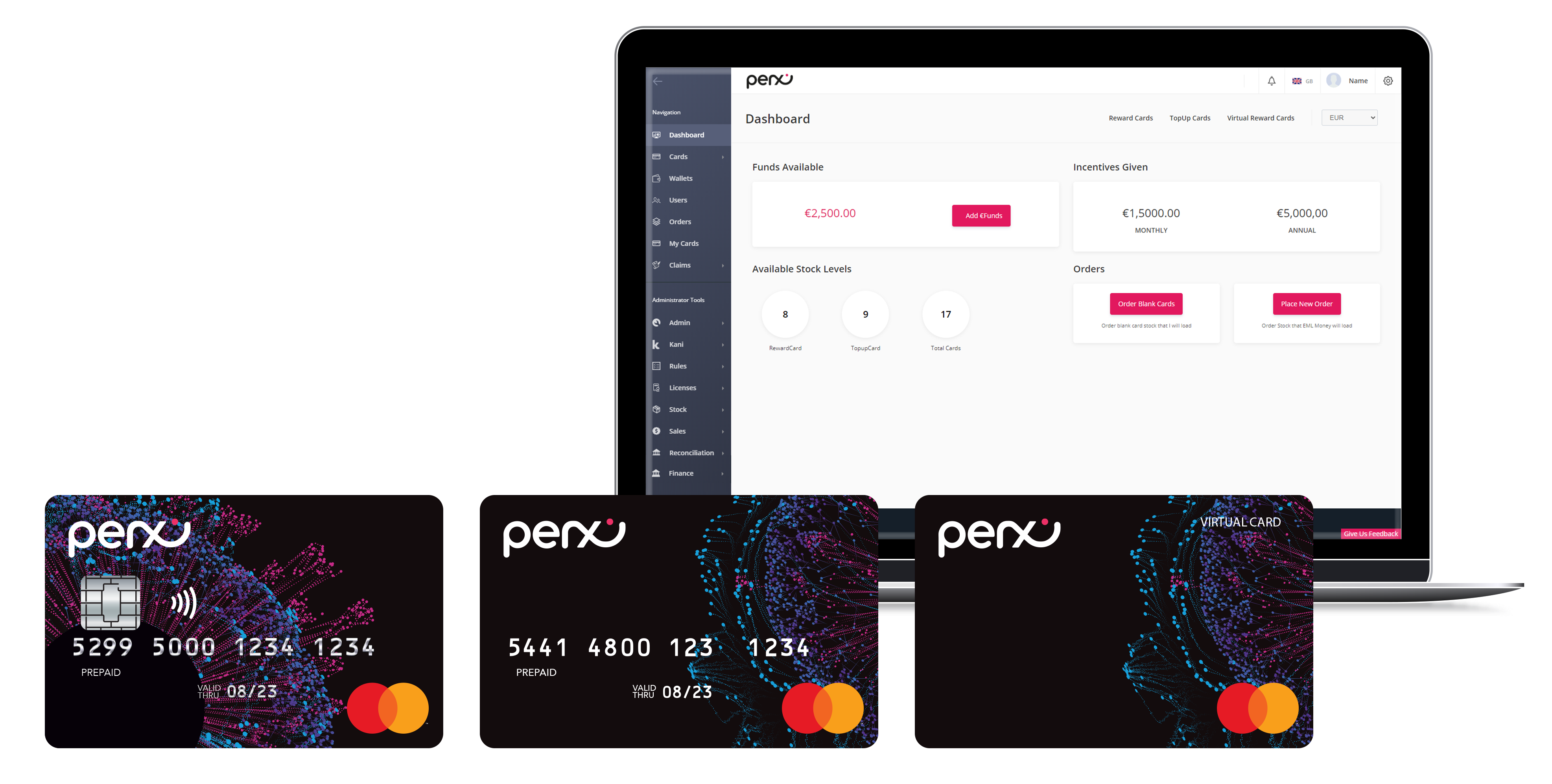 Our customers
Join 1,000's of other companies on the employee rewards platform that lets you reward, review, track, manage and reload.
Try Perx for free
Our free subscription lets you order, manage and report on your rewards. Once you pay for your first order, you'll have reward cards for your team within three working days.
"

Just Eat have been using Perx to reward staff for over two years. For us, it's a simple and effective way to give back to our teams and encourage the highest performance. I highly recommend Perx. The reward cards are easy to manage, very quick to deliver and most importantly our staff love them!

Amanda Roche-Kelly, Managing Director Ireland

Just Eat

"

Perx is a hassle-free way to incentivise our business partners. The Perx Reload cards are so easy to top-up and manage with the platform. We are delighted with the personalised service we have received from our Account Manager and would highly recommend Perx.

Jennifer Kilduff, Marketing & CRM Team Leader 

Volkswagen Bank GmbH Branch Ireland

"

I believe that our company profile has benefited from Perx. When handing out incentives at the end of a focus group respondents are always very impressed with the card. When they hear how simple it is to use the card they are more than delighted. They leave feeling rewarded and reassured. This is our goal when reaching out to respondents.

Colm Colgan 

KantarMillWardBrown

"

BOC have used Perx this year to acknowledge the commitment and dedication of our long serving employees. We would recommend Perx for their customer service and quality of product. Moving to Perx in 2018 gave our employees a tax efficient and easy to use benefit.

Ronan Fitzgerald, HR Partner

BOC